PLEASE BE ADVISED IT IS

NOT RECOMMENDED

MONEY BE SENT TO INMATES


IT IS

RECOMMENDED

YOU

"GOOGLE"

THE INMATE PRIOR TO WRITING​
My name is MaryEllen and I love to write. I will write you back - male/female, any age 18+, any race is okay. I love music - writing music, listening to music and I dance to music too. I like art, I do art. I like photos and I like cards so if possible please send me a card. I like to get mail! I have a lot to share so, if you want to get to know more about me we can write each other and I can get to know you as well. Tell me about yourself and ask me any questions. Until then I'll be waiting. Take care.
CONVICTED OF:
2nd DEGREE MURDER


EXPECTED RELEASE DATE:

LIFE


INTERESTED IN:

CORRESPONDING WITH BOTH MEN AND WOMEN
NAME:
MARYELLEN YOUNG


INSTITUTION:
GRAND VALLEY INSTITUTION



ADDRESS:

1575 HOMER WATSON BLVD.
KITCHENER, ONTARIO
​ N2P 2C5



D.O.B:

FEBRUARY 27, 1981
My name is Tryli Anderson, I am a mother of 8 children. I am very outgoing, adventurous and friendly. I like to go for walks, workout, bead and enjoy listening to music. I do a lot of beading which I truly enjoy. I plan on getting back into school when I am out of here. I am looking for a pen pal, and as you may know it gets pretty lonely in jail. I'm not really sure what else to say but I am 5'7" and 150 lbs, brown eyes, long brownish hair. I am aboriginal, originally from Fairford, Mb, but I have been living in Winnipeg, Mb, since I was 14 years old. I currently don't know how long I will be in this institution for. My trial is scheduled to begin in February 2022 so I will be here for awhile and will update my mailing address once my trial is over. Well I'm excited to meet new people.
CHARGED WITH:
FORCIBLE CONFINEMENT, ARMED ROBBERY, ASSAULT


EXPECTED RELEASE DATE:

POSSIBLY A FEW YEARS - TRIAL PENDING


INTERESTED IN:

CORRESPONDING WITH BOTH MEN AND WOMEN​

​
NAME:
TRYLI ANDERSON



INSTITUTION:

WOMEN'S CORRECTIONAL​ CENTRE



ADDRESS:

​4-25 SHOREHILL DR.
WINNIPEG, MANITOBA
R3X 0A9



D.O.B:

MAY 22, 1981​​​​​​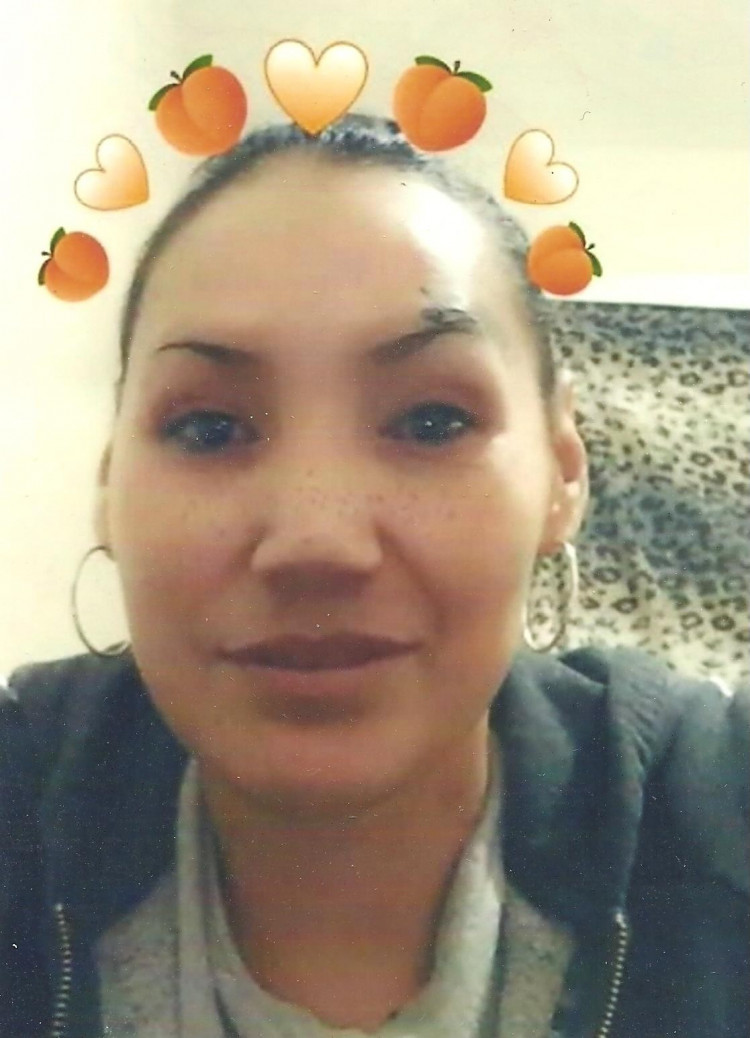 NAME:
ASARIA MILLER #366065 (D.O.C. # must be on the envelope)



INSTITUTION:

WASHINGTON CORRECTION CENTER FOR WOMEN



ADDRESS:

9601 BUJACICH RD. NW
GIG HARBOR, WASHINGTON
98332



D.O.B:

JANUARY 22, 1996​​​​​​​​
CONVICTED OF:
1st DEGREE MURDER


EXPECTED RELEASE DATE:

2031


INTERESTED IN:

CORRESPONDING WITH BOTH MEN AND WOMEN​

​
Aside from letters sent via postal mail you can also use the JPay.com email service to correspond with Asaria.
Meet Asaria. She's a young, beautiful golden goddess looking to connect with you as friends or maybe something on a deeper level. She's currently earning her liberal arts degree and working as a seamstress. She loves to laugh and have a good time. If you're intrigued by her infectious smile and interested in good conversation she wants to hear from you!


Indigenous female, wears glasses, dark brown eyes, black hair. I have a good sense of humor, I'm honest and straightforward. I enjoy the outdoors, working out, beading and sewing. I like watching horror/action movies, sports, playing video games. I am looking for a pen pal to write and be friends.
CONVICTED OF:
1st DEGREE MURDER


EXPECTED RELEASE DATE:

LIFE


INTERESTED IN:

CORRESPONDING WITH BOTH MEN AND WOMEN​

​
​​​​​​​​​​NAME:
STEPHANIE BIRD



INSTITUTION:

FRASER VALLEY INSTITUTION



ADDRESS:

33344 KING RD.
P.O. BOX 6000
ABBOTSFORD, BRITISH COLUMBIA
V2S 6J5



D.O.B:

AUGUST 4, 1987​​​​​​​​​