_____________________________________________________________________________________________________________________
_____________________________________________________________________________________________________________________
_____________________________________________________________________________________________________________________
_____________________________________________________________________________________________________________________
_____________________________________________________________________________________________________________________
____________________________________________________​​​​_________________________________________________________________
PLEASE BE ADVISED IT IS

NOT RECOMMENDED

MONEY BE SENT TO INMATES


IT IS

RECOMMENDED

YOU

"GOOGLE"

THE INMATE PRIOR TO WRITING​
Hi, I'm Derrick. I'm a gay Canadian guy imprisoned in the USA looking for friends, pen pals, even someone I can spend the rest of my life with. Someone who, like me, is easy going, open minded, progressive and will not judge you. My life is very lonely because I have no one on the outside, so I'd really like a friend. Hope that's you? I'm a nice guy, you'll see! I'll talk to anyone because good people come in all shapes, sizes and colours - any age (18+), gender, race, philosophy, LGBTQ. I don't mind if you're shy, outgoing, have piercings, tattoos, coloured hair, disabilities or anything else, so there's no reason not to write to me. I'm interested in skiing, mountain biking, tennis, travelling the world, road trips, shopping, photography, technology, computers, gaming, nature, history, science, art, architecture, current events, listening to all kinds of music, eating out, movies, concerts, night clubs, raves, dogs not cats, and much more. America's "justice system" is NOT the fair system you see on TV! The USA has the highest incarceration rate in the world because it actually DOES NOT require any evidence or proof to convict someone, thus putting thousands of innocent people like me in America's prisons. So please don't judge me, give me a chance, tell me about yourself and get to know me. You'll find I'm a harmless, calm, caring, kind, dependable person worth your time and friendship. Please write. I look forward to hearing from you.
CONVICTED OF:
SEXUAL ASSAULT (I HAVE NO CRIMINAL RECORD IN CANADA)
EXPECTED RELEASE DATE:
2030
INTERESTED IN:
CORRESPONDING WITH BOTH WOMEN AND MEN
NAME:
DERRICK SEPP #Y39079
​(D.O.C. # must be on the envelope)
​INSTITUTION:
BIG MUDDY RIVER CORRECTIONAL CENTER
​ADDRESS:
251 N. ILLINOIS HIGHWAY 37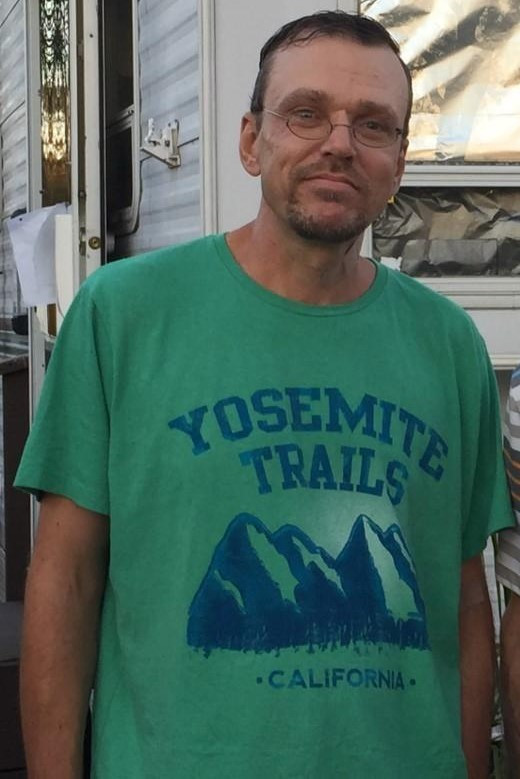 NAME:
REYNALD CAREY #91472 (D.O.C. # must be on the envelope)
​
INSTITUTION:
SOUTHERN STATE CORRECTIONAL FACILITY
​ADDRESS:
700 CHARELSTOWN RD.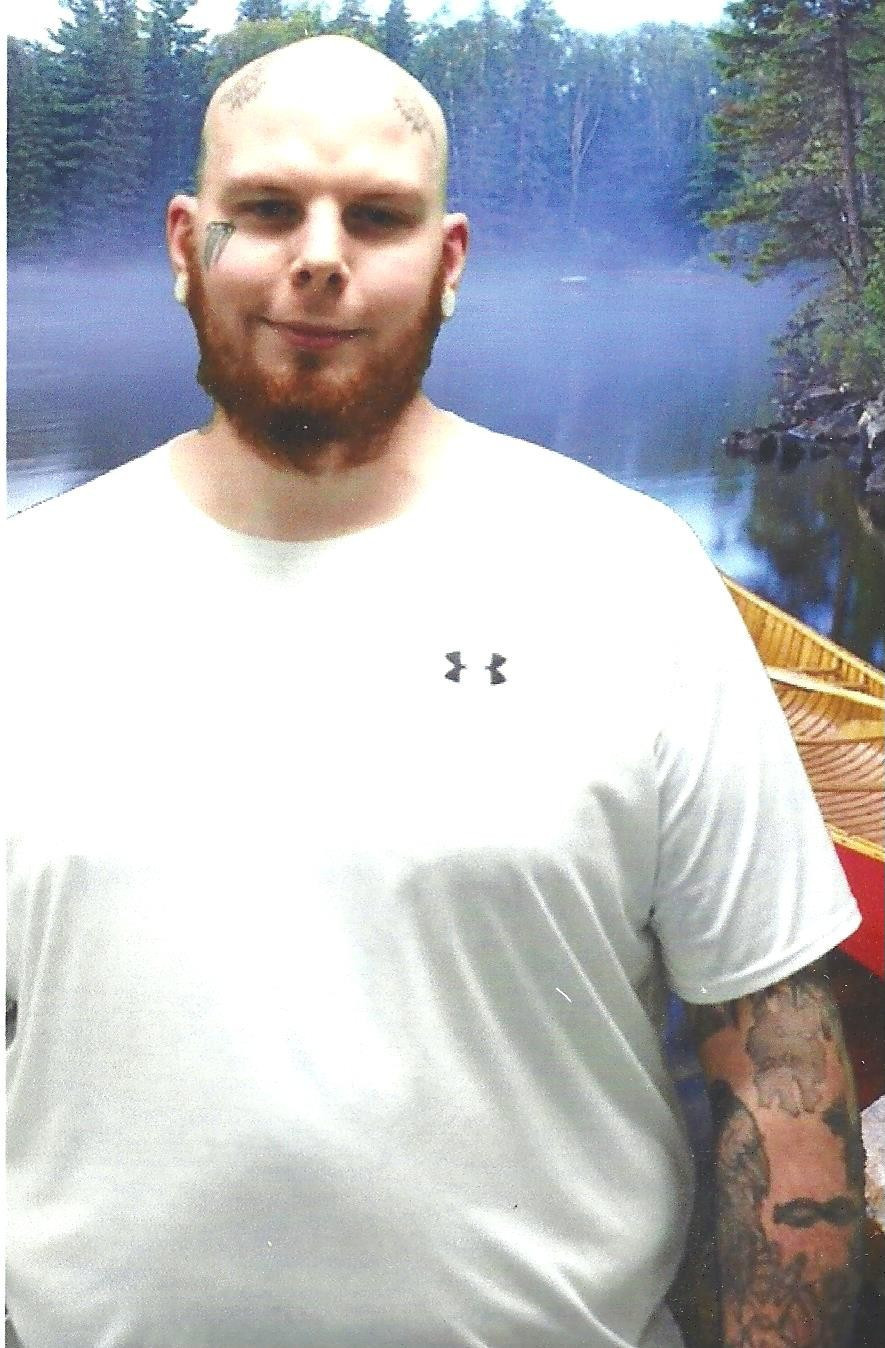 CONVICTED OF:
POSSESSION OF MARIJUANA, GRAND LARCENY, OPERATION WITHOUT CONSENT
EXPECTED RELEASE DATE:
2031
INTERESTED IN:
CORRESPONDING WITH BOTH WOMEN AND MEN
Aside from letters sent via postal mail you can also use the ConnectNetwork.com email service to correspond with Reynald.
Hello, I'm Reynald. I'm pretty easy going, I like music, art, poetry & writing. I am an artist; I draw, paint and do tattoos. I write poetry. Since becoming incarcerated and getting clean/off drugs I have opened myself up to a lot of self reflection & I've changed my views & all of my actions are now for the betterment of society, as well as myself. At the current moment I'm awaiting potential release on a hopeful parole. However, I've got tons of tattoos and criminal history that never goes away or changes. Now, only my future actions reflect how much I've changed. On the outside, I don't have much. I have accumulated a nice nest-egg as far as money, but when I set foot out these doors it's a whole new world but, I was born ready for whatever life has to offer. I've been through the trenches and back out again with a smile on my face. I'm sure many people would have given up on life, but that ain't me. So, I'm here surviving and continuing, turning over new leaves which brings me to this profile. I'm interested in meeting new friends, I'm not opposed to it turning into something more. I'm bisexual, I am 6'3", red beard, bald (shaved) head. Hazel eyes, I weigh 275 lbs, solid. I'm looking for people to talk with, connect. I have money so I can call if you would prefer. Please feel free to write as often as anyone wishes. I like to write, so I'm not going to complain about mail. I practice Odinism/Asatru as my religion. I'm spiritual and love the paranormal. I suppose that's it for now, I hope that everyone has a wonderful day! I look forward to hearing from y'all soon!
I am 6'1", 255 lbs. Gay bottom. I am real. I will be honest and loyal. That is what makes a relationship / friendship work. I love music and art. I study history and enjoy learning about space. I was a tattoo artist when I was in the world. I am not a monster and want to prove it. I hope to be out soon but only time will tell. I am looking for someone who can keep it real with me and have the heart to stick it through the tough times. I want to be the one you can cry to during tough times and laugh with when things show you a light. I know that being yourself can be hard. Not everyone is going to like you. That is okay. When it is realized that it is okay, you will find the real people who fight with and for you. Hoping to get a response. Until pen meets paper.
CONVICTED OF:
AGGRAVATED SEXUAL ASSAULT OF A MINOR


EXPECTED RELEASE DATE:

2062


INTERESTED IN:

CORRESPONDING WITH BOTH MEN AND WOMEN​

​
NAME:
WESTLEIGH BOATMAN #1967542
​(D.O.C. # must be on the envelope)



INSTITUTION

: WILLIAM P. CLEMENTS UNIT



ADDRESS:

9601 SPUR 591
AMARILLO, TEXAS
79107



D.O.B:

JUNE 30, 1989​​​​​​​​
Aside from letters sent via postal mail you can also use the JPay.com email service to correspond with Westleigh, however, he can only reply back via "snail mail". Please include a return mailing address in your email.
I've been incarcerated since I was 15 years old. I was abused extensively as a child and did not know that this was not normal behaviour. I know now and I am remorseful. I have never been given a chance to have proper interaction with the world growing up. I am hoping to connect with someone who is well educated and will guide me to better myself as a person. I am looking for a man who would like to get to know me. I have a great sense of humour, a lot of positive energy, and I am sophisticated. I love to do research, write poetry (for which I have won awards). I am also an activist in indigenous rights. I would like to write to a man who is non-judgmental, courteous, truthful and wants a sincere friend and someone who may become more important beyond a friendship. I love romance, lovely clothes, dressing up, and cooking (I can make the best curry dishes ever). I also love balloons and the simple things in life. Please contact me if you are interested in becoming friends. I will respond to anyone who has taken the time to write to me.
CONVICTED OF:
SEXUAL ASSAULT CAUSING BODILY HARM


EXPECTED RELEASE DATE:
INDETERMINATE SENTENCE​ - DANGEROUS OFFENDER DESIGNATION


INTERESTED IN:

CORRESPONDING WITH MEN​
NAME:
TARA DESOUSA



INSTITUTION​:

FRASER VALLEY INSTITUTION



ADDRESS:

33344 KING RD.
P.O. BOX 6000
ABBOTSFORD, BRITISH COLUMBIA
V2S 6J5



D.O.B:

OCTOBER​​​​​​​​​ 13, 1981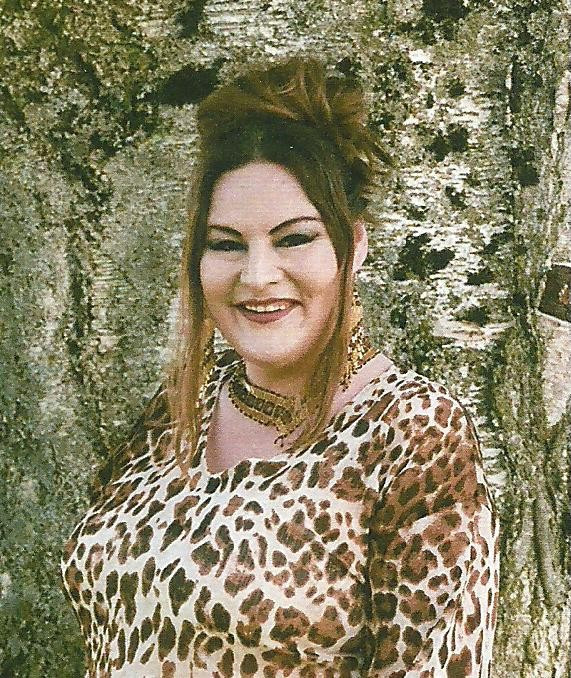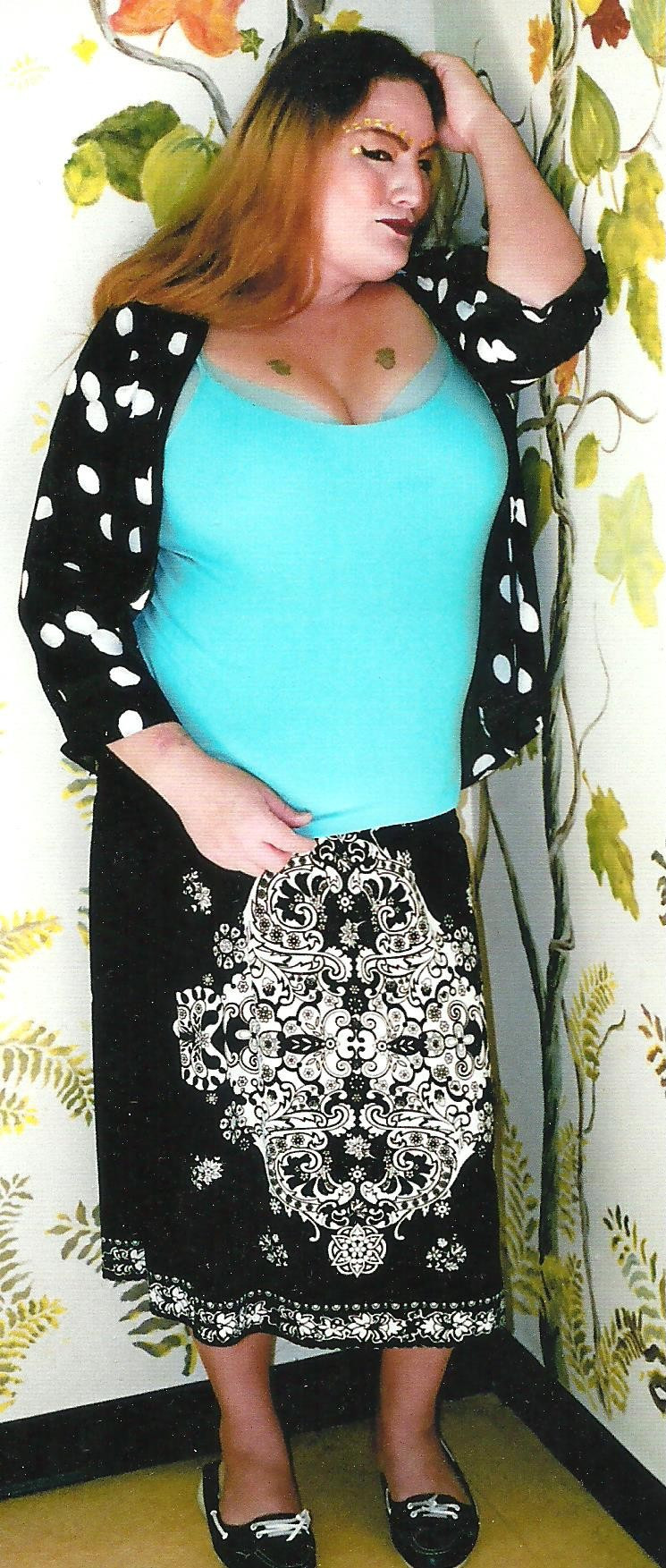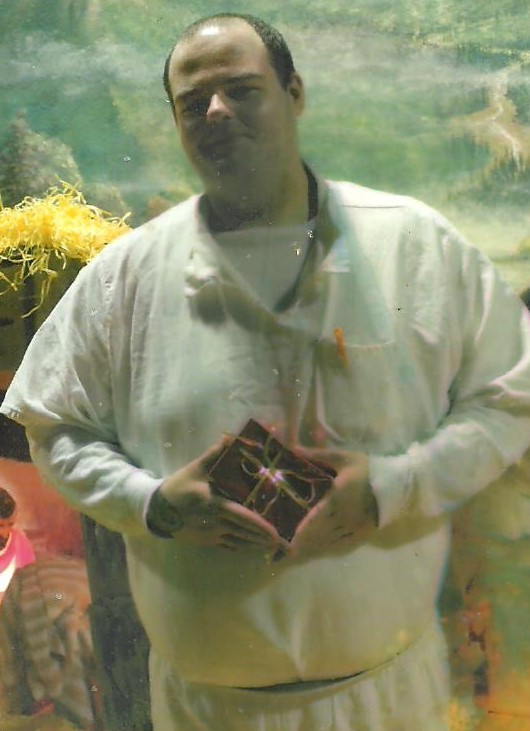 Hello, my chosen name is Ty. I identify as bi-sexual / non-binary. I have been in for approximately 18 years on a "life 12" sentence. I am hoping to be granted day parole in the next 1 to 2 years. I am currently residing at Pacific Institution/Regional Treatment Centre and working as a caregiver on the "P.A.L. Unit" (Peer assisted living unit). I am from and will most likely stay in the BC lower mainland area. When I get parole I will most likely look for work in the construction industry. I'm looking to connect with someone who is in the 25-45 yr. age group who is honest and active. I am looking for someone who wants what I want, and that is to find a partner to go through life with. Someone to love, to laugh with, who is supportive, loyal, and all that other stuff that makes a relationship great! When I'm not working, I spend my time reading, working on my release plans, working out and running. I also like cooking (I have my first year Red Seal "Professional Cook"). So if you want to take a chance on an honest, hardworking, romantic, I hope to hear from you soon.
CONVICTED OF:
2nd DEGREE MURDER
EXPECTED RELEASE DATE:
2025
INTERESTED IN:
CORRESPONDING WITH WOMEN AND MEN
NAME:
BARRY WILD
​
INSTITUTION:
PACIFIC PENITENTIARY (R.T.C.)
​
ABBOTSFORD, BRITISH COLUMBIA
V2S 4P4
​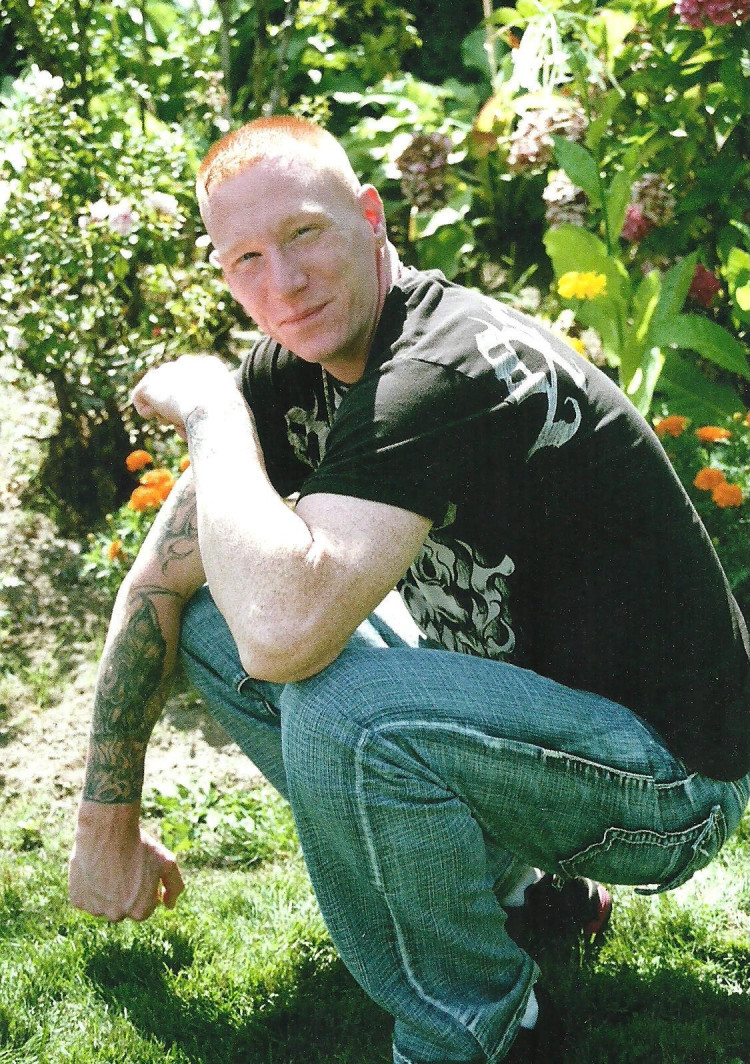 Hello, my name is Matthew Kosowatsky and I'm from Montreal, Quebec. I am currently serving a 2 year sentence for several child pornography charges because when I was 19 years old, I made a consensual sex tape with a friend of mine when he was 16 years old. I then shared it with him through Google and was arrested for production and possession of child pornography. I am openly gay and have been for just under 2 years. I'm white, 6'0, 240 lbs, brown hair (although I often die it blonde) and green eyes. What I'm ideally looking for is a relationship, but I would also be open to having a pen pal while inside and continuing the friendship while I'm outside. I speak both English and French fluently. I have already completed my high school and also have DEP in professional cooking (to become a chef). I have a strong passion for cooking. My biggest interest in life is sports - hockey, basketball, football, baseball, soccer, golf, etc. I have a very deep knowledge for sports. My other interests, likes and hobbies include fashion, woodworking/carpentry and technology. As I mentioned earlier, I'm looking for a man preferably in his 20s or early 30s but would allow up to the age of 45 years old, who lives in or around the island of Montreal.
CONVICTED OF:
CHILD PORNOGRAPHY (see profile for details), PRODUCTION & POSSESSION
EXPECTED RELEASE DATE:
2024 - JANUARY (STAT) / 2024 - SEPTEMBER (FULL PAROLE)
INTERESTED IN:
CORRESPONDING WITH MEN
NAME:
MATTHEW KOSOWATSKY
​
INSTITUTION:
PORT-CARTIER PENITENTIARY
​
ADDRESS:
1 CHEMIN DE L'AÉROPORT
​P.O. BOX 7070
PROFILE PHOTO COMING SOON