I would like to remove my profile on your website. I've met a pen pal who I'm writing. I'm a one woman pen pal kinda guy. Thank you very much for your co-operation and I have passed your address to other interested inmates.

Sincerely,
Shawn Gale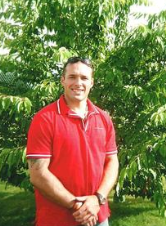 I just wanted to write and say thanks for everything. I'm pretty sure I found what I was looking for. That being said you can end my account with your site.

~ Charles Belisle​​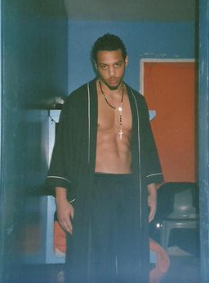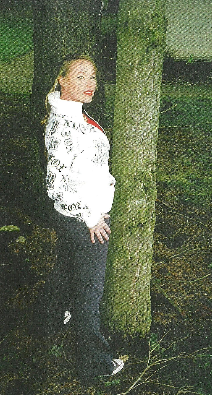 Hello, thought I'd write & let you know I am currently in a committed relationship and formally ask you to delete my profile as it would be disrespectful to continue receiving letters from other men. I thank you for providing this service for those of us who are incarcerated.

~ Darcy Healey​​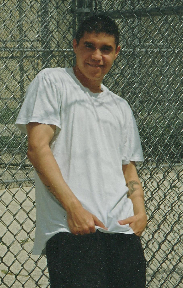 I would like to take down my profile from your website. I met someone wonderful through your website and would like to thank you for helping me meet her. My relationship is becoming serious and would like to cancel my profile please and thank you.

Sincerely,
Joe Head​​​

I just wanted to thank Canadian Inmates Connect for connecting me with someone that I can relate to on a different level. It's refreshing to be able to talk to someone who is unbiased without feeling like you are being judged. With the help of C.I.C I have found a lifelong friend. We both went into this blindly for different reasons and the outcome has been nothing short of greatness. My expectations have been exceeded. Had it not been for C.I.C I would have never crossed paths with the person I met and for that I say, Thank You.

​​~ Lyric.S.
(Sent via email)​
I just want to commend you for your site. As the mother of an inmate and a pen pal to many of her friends also incarcerated over the years, I understand the importance of a letter to an inmate. While others may raise a brow or roll an eye at your site, I want to say good on you! Keep up the good work!

​~ Signed "J"
(Sent via email)​

I am truly sorry for all the hate mail you probably received, and will continue to receive now that you have become a trending subject through Luka something.
Your intentions are pure, innocent and human. Those are good qualities as you can see the best in people who might have done the worst. You can let them have their chance to grow out of their misery and change themselves for someone that matter to them. Or simply have a pen pal. I've never been incarcerated but I know it must get lonely sometimes. My parents are actually both prison guards, so I get stories.
I consider writing to someone, not to seek a relationship as I am not qualified for that (I have my own problems to work out first), but at least give a chance to somebody to say what they want to say, talk about what they want to talk about, and try to find a motivation to be better and even maybe one day, be able to come back into Society.
Your initiative should be put under studies and spotlights, because I am sure that it has helped already, giving a higher percent of chance that a criminal ends up rehabilitated and happy, safe, with less risks of recidivism.
Thanks again for believing in humanity, I wish you the best to both you and your enterprise.
A.T.
(Sent via email)​
Thank you for putting my profile up on your site. Because of the opportunity you've afforded me I've been blessed to find someone who I could connect with on many different levels. As a result I am humbly requesting that you remove my profile from the site. Again, thank you for all that you've done for me and I pray that you continue the good work of connecting Canadian inmates to those who are willing to give them a chance.

~Warren A.
Never in a million years would I have imagined meeting and corresponding with an inmate, let alone fall in love. But it happened and, despite his errors, he is kind, positive and has a good heart. We all make mistakes in life, some more than others, it is part of human nature as far back as mankind history goes. I believe in 2nd chances and I am so glad to have met the inmate I did. Thank you for creating the website. I realize it is difficult for many to grasp its concept and there are many haters out there but we've all broken the law at some point (ex: speeding) to varying degrees. Prison is a lonely place and every letter makes a huge difference. I am so happy that, on a whim, I decided to check out the site. I am extremely happy and so is my new partner! Thanks.

​​~ Anne. V.
(Sent via email)​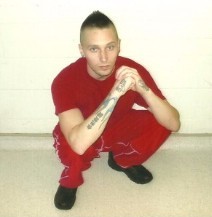 I just wanted to thank you for setting me up on your pen pal website, it's turned out very good for me. I hope that it continues to be a success for you because it sure made my doing time so much nicer. I was granted my parole and will be getting out with an even bigger smile on my face because of you.

~Landon Savard​​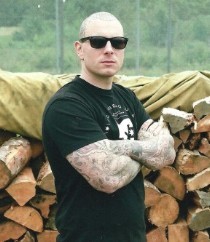 I just wanted to ask you to please delete my profile as I've found my soon to be wife. I don't want anyone else to write to me becuz I'm at a great point in my life. Thank you kindly.

~Cory M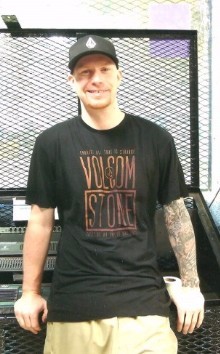 One common, simple word that would change my life. But that comes later and I don't want to get too far ahead of myself.
​After almost 14 years in prison, just about all of my connections to the outside world had broken. Most of the fault lies with me. It isn't always easy to focus on keeping your head together, and then have the worry about what's happening on the other side of the fence eating away at you as well. While it certainly is easier to live disconnected from the world, it quickly becomes lonely. When you finally see that this is where you're at, it's a hard kick in the naughty bits and doesn't have a quick fix. Fortunately I had a friend who had heard of this website for prisoners. I'll admit I was skeptical and thought it was going to be a waste of time and money. Thankfully my friend is annoyingly persistent and wouldn't let it go. I wrote a little about myself, trying to capture my remarkable essence in a measly 250 words was tough, but I think I got it.
A couple of months go by and not a single letter has come for me. It's an interesting feeling, having the entire internet reject you daily. At least that's what it felt like. Eventually the letters started coming, shockingly fast at one point. I met some really cool, strange people and started to think outside of the walls.
Around the time when I was debating on whether to sign-up for another year on the site, a short typed letter landed in my hands. "Hello" was the first thing I saw and I'm certain to my core nothing will ever be the same. Over the next few weeks and months, between letters every couple of days and almost daily phone calls, I fell in love with this amazing woman. The thought of not having her in my life tomorrow, next week or next year took my breath away and I knew I couldn't have that.
I asked.
She said "Yes".
It isn't always easy, being away from her is a nightmare sometimes - she'll tell you the same. But if anyone out there is thinking about either writing to someone on the website or joining, I say do it. Do it now. For me it has been a hugely rewarding experience that has changed my life in so many ways. Most importantly of which though, is the hope I have moving forward.
Thank you Melissa for putting this together and keeping it going.
Again, if you're thinking about it - do it! The hardest part is getting started. I recommend just saying Hello.

~ Glyn Lloyd-O​​​​​​​​​​wen
I think the service you provide is excellent for inmates and I know he'll appreciate having someone to communicate with besides his mother and grandmother! I've read the negative comments people have written about this service and I completely disagree. I guess one would have to be in the situation to understand what the inmate and the families of inmates feel like.

​​​​​

I, too, have persona

lly met many inmates at social functions inside the prison who have nobody. They never get visits, people on the outside have forgotten about them, some of them even have parents who have passed away during their sentences. A few years ago I met a group of men serving life, it was at a Christmas function the inmates put on for families. This particular group of men seemed like the nicest, most normal people despite their circumstances and we all just enjoyed the day as if we were at a normal function on the outside. When I left that day I felt this overwhelming feeling of what that ONE day must have felt like for them. Outsiders treating them as normal human beings and accepting them as they are. It's weird to know that I will most likely never see those men again unless they magically show up at another social function. While I understand that they are serving life for taking another person's life they're still human beings at their core. Everyone deserves compassion.





Anyway, I really respect what you're doing. I can't thank you enough and I hope he gets a pen pal or two!



~ From a mother of an inmate
(Sent via email)
​​​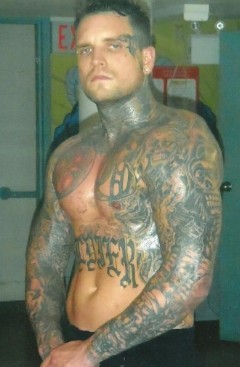 Melissa,

Hey girl, so my membership for the year expires next month and I won't be renewing it. I've received plenty of letters but met the greatest girl through your site. ​We would not have found each other without your help, your site is awesome and so are you for maintaining it. Keep up the good work, I owe you a big thank you, if it wasn't for you and your site I wouldn't be this happy. You rock!

Much love and respect.
Your friend,
Ty​​​​​​
Please remove my profile from your site. I thank you for your excellent service. I only have good words for your site / services.
From a happy customer that found what he searched for.

~Louis ​​​​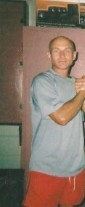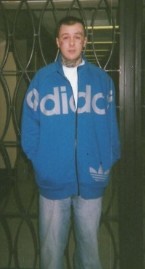 Rest In Peace Tyler Keizer
1994 - 2016

I wanted to thank you for running this great website. Because of it, I met the love of my life Tyler. As hard as it is to write this because I am grieving, he was killed last Monday. He was the greatest guy I ever met. If it wasn't for this site I would never have met him. So thank you.

~C.C.​​​​​​​
I just want to thank you for everything. I had good experiences through your website. I found it interesting and made some good friends. Most importantly, I have met the most wonderful girl. I no longer need my profile posted and I don't need anymore letters as I am devoted to her.

~Will B​​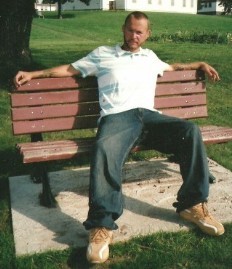 I write you this letter to tell you 2 things. The first one is to thank you for allowing me to meet the greatest person I've ever met in my life. Yes already I met my real soulmate. So if there is so much waves of karma in life, get prepared because good things are coming your way.

The second thing is to ask you to remove my ad from the site because it is useless to me now. That's how sure I am of where I stand with "C" now in my life. Again thank you so much.

I will speak highly of your motivation and the real chance of success that can come from it. Your site is the best investment I've ever done in my life.

With all my respect,
Marc G​​​​​​​

My name is "C", I would like to thank you for helping me meet the man of my dreams. I think what you have done & what you are doing for inmates - the men & women whom are lonely, you're awesome.​​ So saying that, by you posting my fiance's ad allowed me to meet Marc, fall in love & now we are engaged. He's the best thing that has ever happened to me. We will touch base in 5 or 10 years to assure you that what you do is amazing!

Thanks again
"C"​​​
I'm writing you in order to ask you to remove, delete my profile from your site as soon as possible because I've connected with someone and am now in a committed relationship. Thank you so much for helping me find someone.

Sincerely,
William L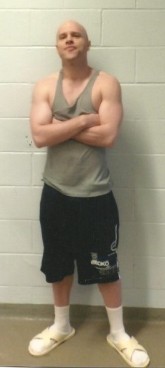 I met a woman back in 2014 when she seen my profile on your site. We hit it off and became good friends. By 2015 we started dating and then by 2016 we got married. I have never been happier in my life. Without you this couldn't have been possible. Now I have four kids and an amazing wife. Quite a few women wrote me while my profile was up but none of them made me think twice. But then I found happiness. I have to say thank you on behalf of her and I both. We appreciate it very much.

Thoughtfully & Respectfully,
Your friends,
Thomas & Shannon​​​​
I met a woman from your site and things have been going great! You can take me off that page. Figured you'd like hearing another success story. So thank you for allowing con's to connect easier with people on the outside. Take care Melissa and keep up the good work.

Sincerely,
Adam ​​​C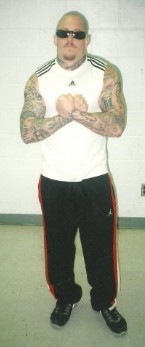 I would like to start off by saying thank you for all you are doing for the inmates and helping me find love. I have been with my girlfriend for over a year now and it was your site that helped me with this. Thank you. My girlfriend and I truly appreciate it.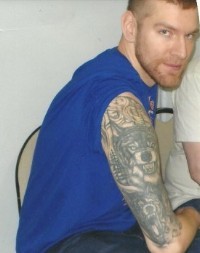 I'm writing to request removing my profile from your website. Thanks to you, I've found that special woman that's been missing from my life for so long. I really appreciate the work that you do! You've brought me so much happiness! Thanks again for your service.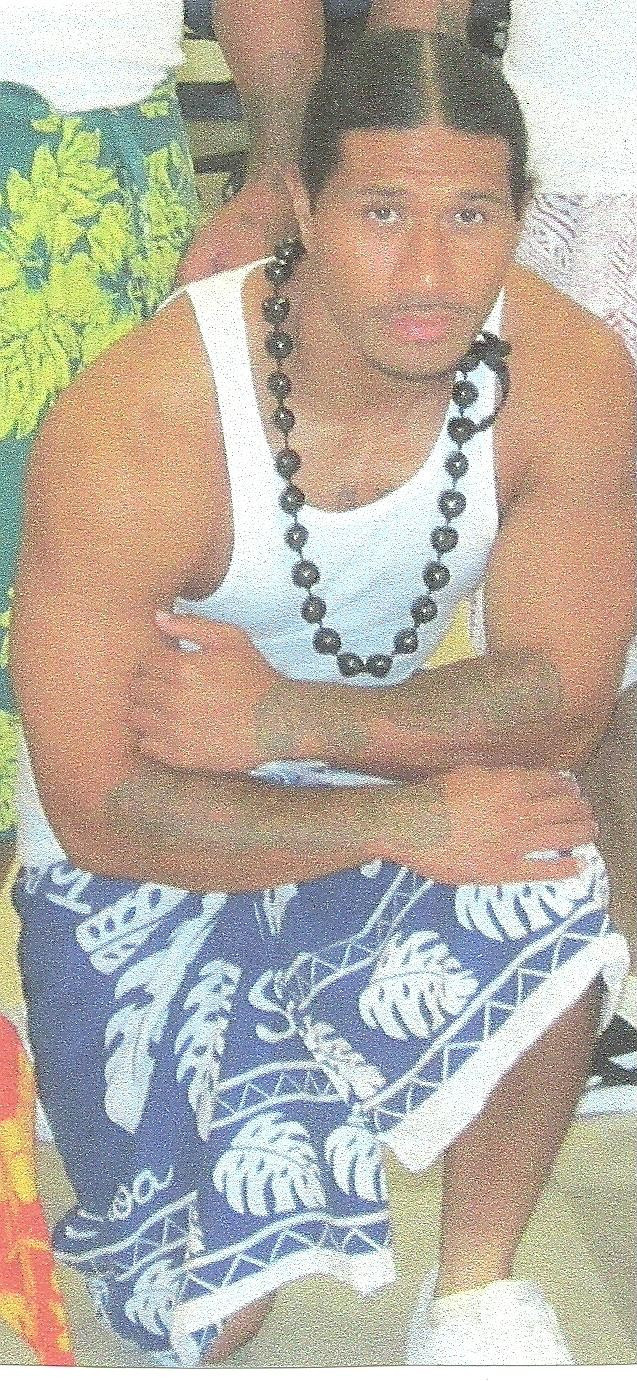 First off I just wanted to say thanks for putting me on this website. You are doing a fantastic job running it as well. And I would kindly ask to be taken off this website. I don't know how but I ended up meeting this amazing, loyal, independent & absolutely gorgeous woman. I just hope I can make her at least half as happy as she makes me feel.


L&R
Russell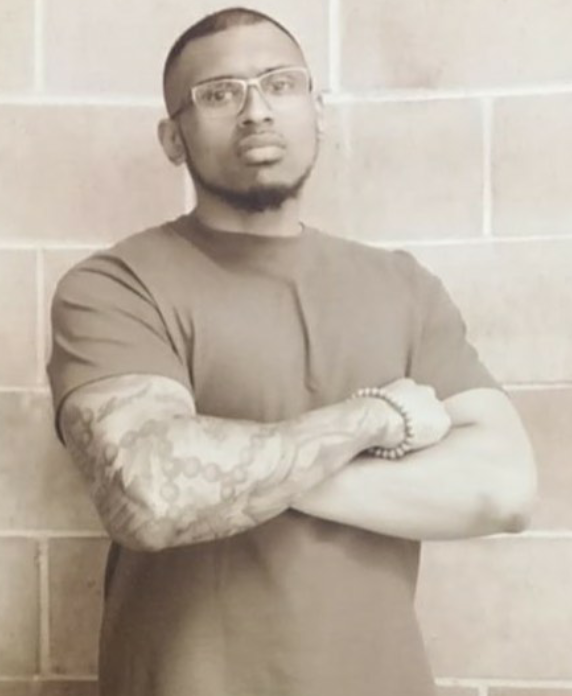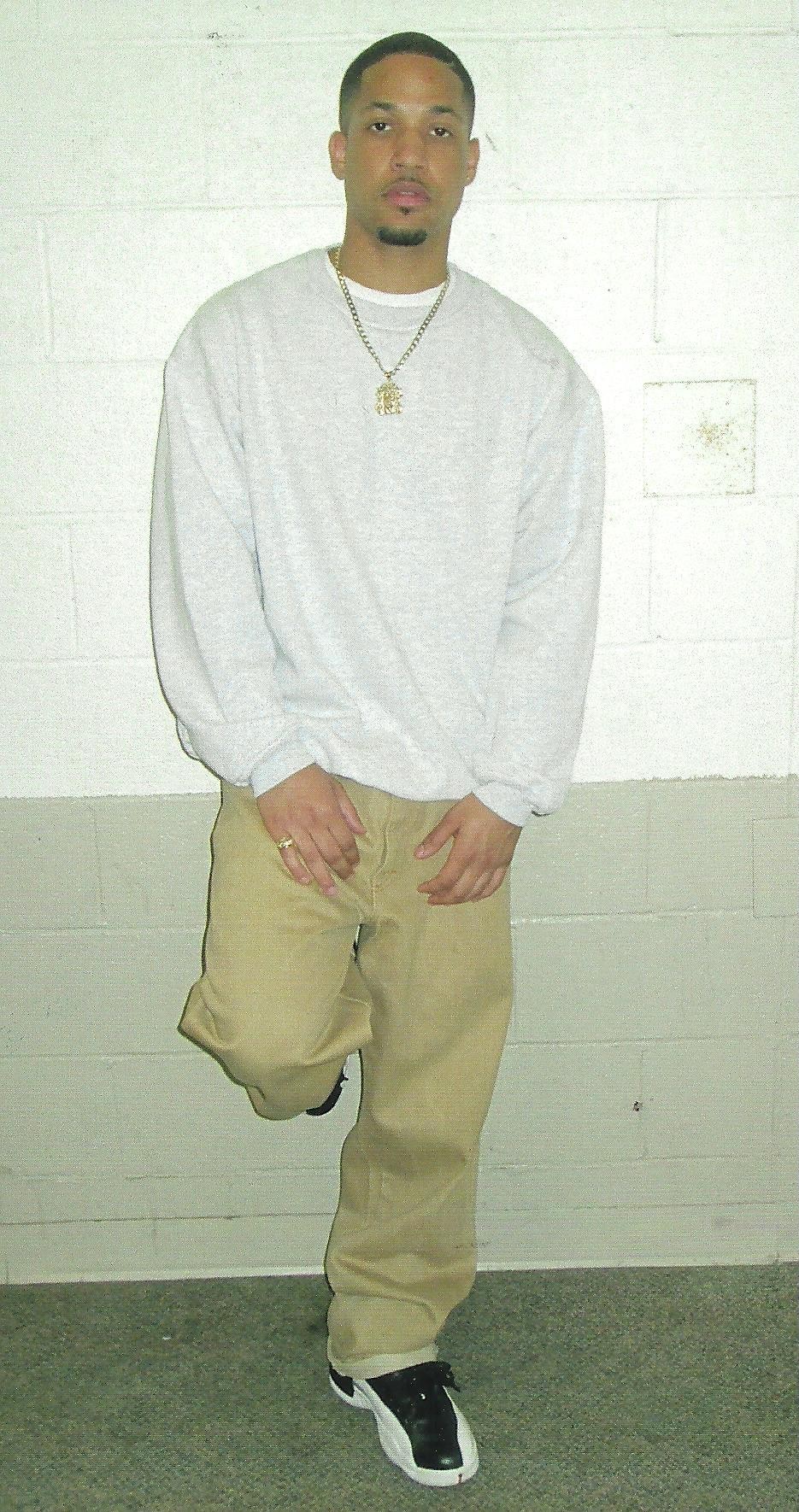 I'm writing to thank you for such a great service and to let you know that I have met someone I have become serious with and would like you to remove my profile. I will continue to send people your way as my experience has been great. Thank you so much for your time and I wish you the best with future endeavors.


​Best,


Hi -

Thanks to your site, which I used to find a Penpal, I ended up falling in love with one of the greatest men I could have ever imagined.
We are so happy and so in love- and that's thanks to what you have provided.
Thank you from the bottom of my heart.


Hey Melissa,


This is Jessy and I'm writing to you to thank you for the work you do. Thanks to Inmates Connect I found a smart, pretty and caring person. It's awesome!! Could you take my profile down please. I hope to not need it anytime soon.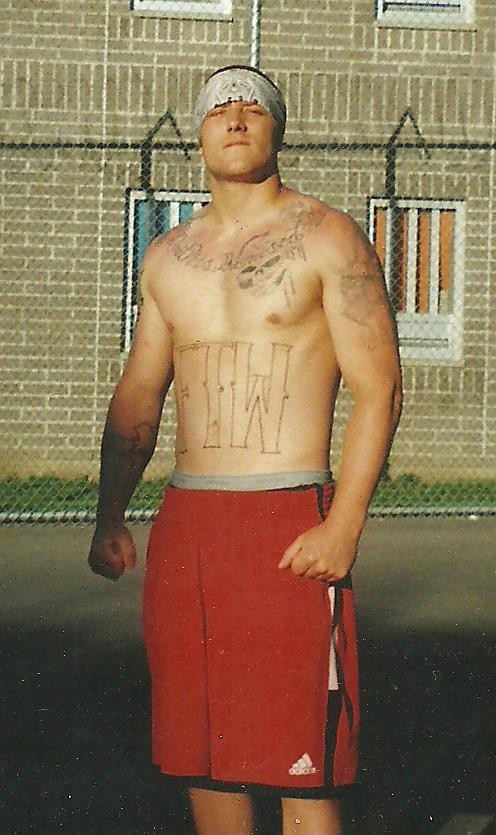 Rest In Peace Tyson Roulette

​March 24, 1985 - December 8, 2019
Hello Melissa,


​I would like to start by saying thank you for your professionalism. I've met the most wonderful woman and it is thanks to your site. Would you please remove me from the site and once again, thank you. I will continue to refer individuals to your site and boast about the success and professionalism your site offers.

Truly Greatful,
Lance
Hey there. I'm just writing to ask you to please take my profile down. I found someone and I'm satisfied. Thank you for all your help. You have no idea how much happier I am.

PS - You should be proud of what you do. Not many people bring joy to so many.​​

Thank you.

Jordan​​​​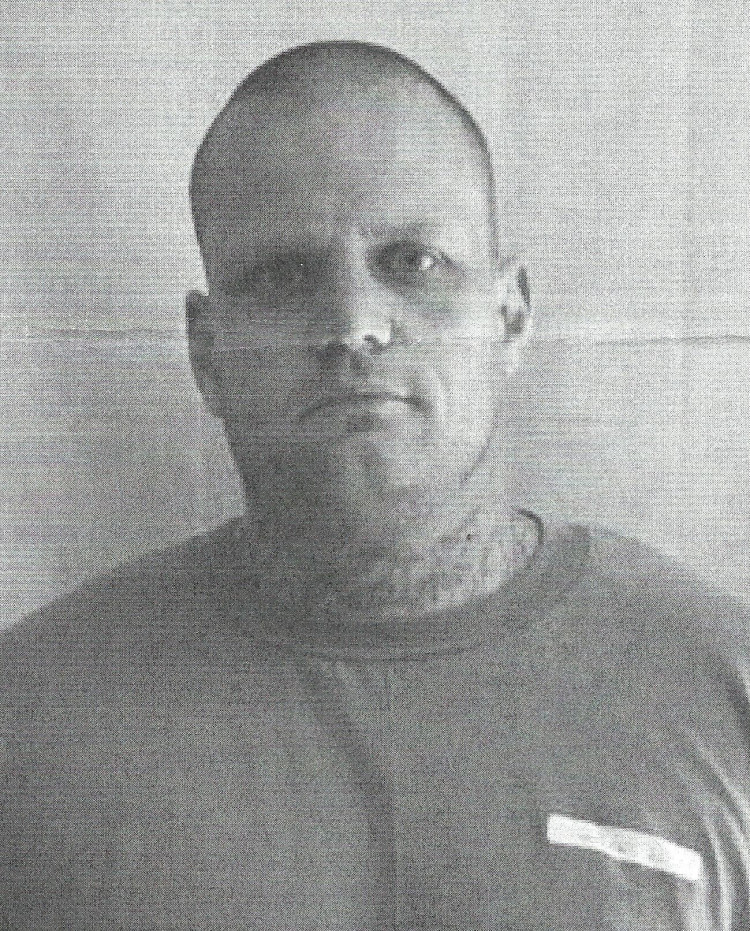 I wanted to say thank you for your service and helping me find someone special. I really was close to giving up on this and then BOOM the letter came in and we have really hit it off. Again thank you so so much.

Respectfully,
Kelly​​​
Hello Melissa,

​Thank you so much for your lovely email. You are very kind. My son was always described the way that you perceive him. However since being in the judicial system, it's not often that I hear people speak about his true character and who he continues to be. I did have a guard years ago say something similar and it brought tears to my eyes, so thank you for seeing him for who he is.

​I will let him know that you got his message and will take down his profile from the site. Thank you also for all you do for the people i
nside who really need to have someone in their lives to talk with; to share their hopes and dreams with. You are a saint and I take my hat off to you for all you do to help others make that connection happen.

​All the best,
Much thanks and appreciation to Canadian Inmates Connect to have had the opportunity to be on this site. I recently have met the most amazing and beautiful woman and I owe it all to CIC.

~Nathan​​
I am wondering if I can have my profile removed off the site. Please, thank you. Also, I just referred another guy to the application sign-up, so I hope he gets to experience success and most of all - happiness as I have with your site.

Take care and stay safe
~ Wesley​​​